NORMAN ROAD HAULAGE
Call Now on 0208 640 7411
---
WHAT WE DO
SPECIALISTS IN THE REMOVAL OF INERT, NON-HAZARDOUS AND HAZARDOUS MUCK FROM CONSTRUCTION SITES. TIPPER HIRE.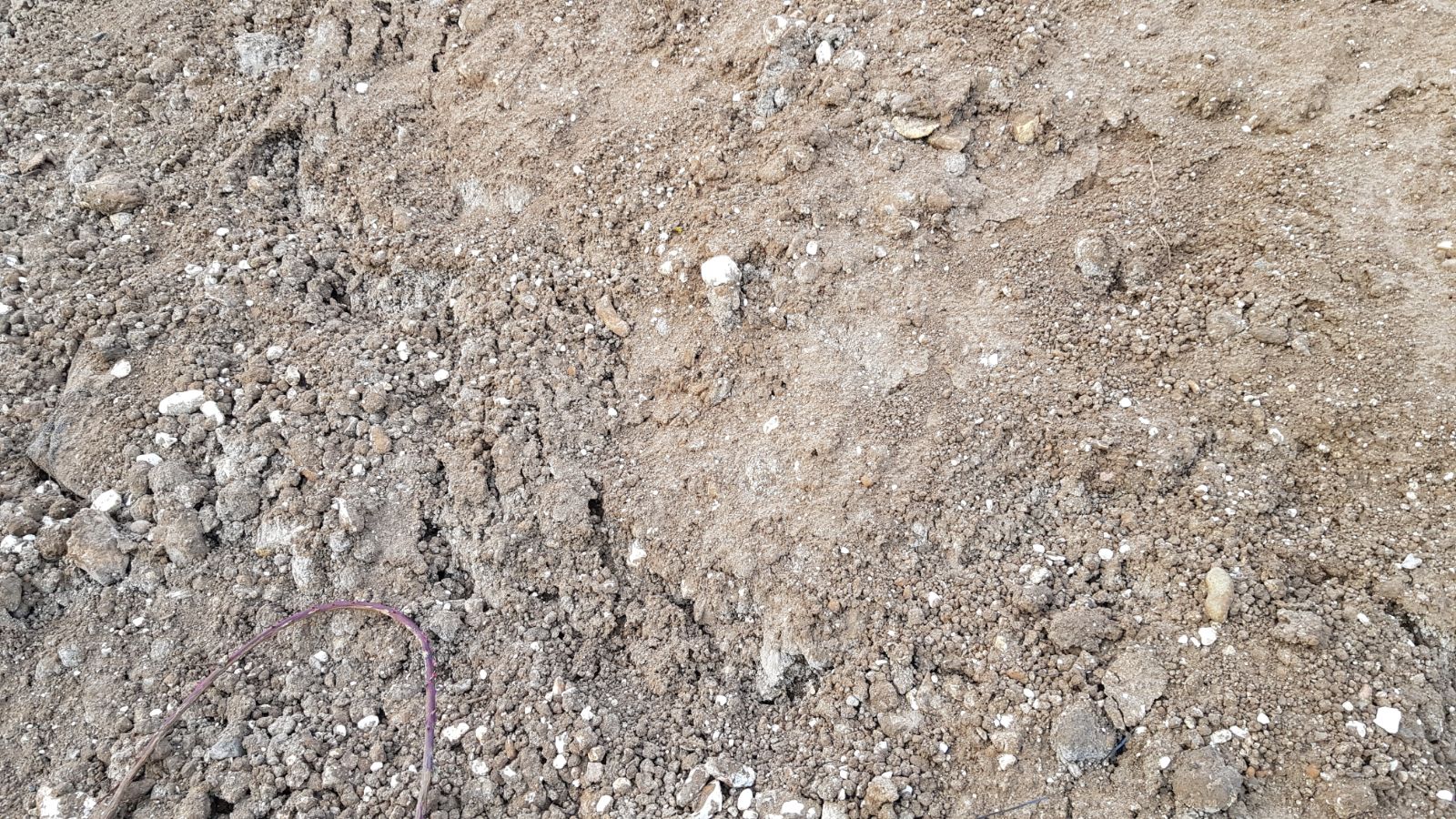 Inert Muck Away
Removal & Disposal of inert soils, clays, concrete and hardcore from site. Material is used to restore former quarry sites back to original landform.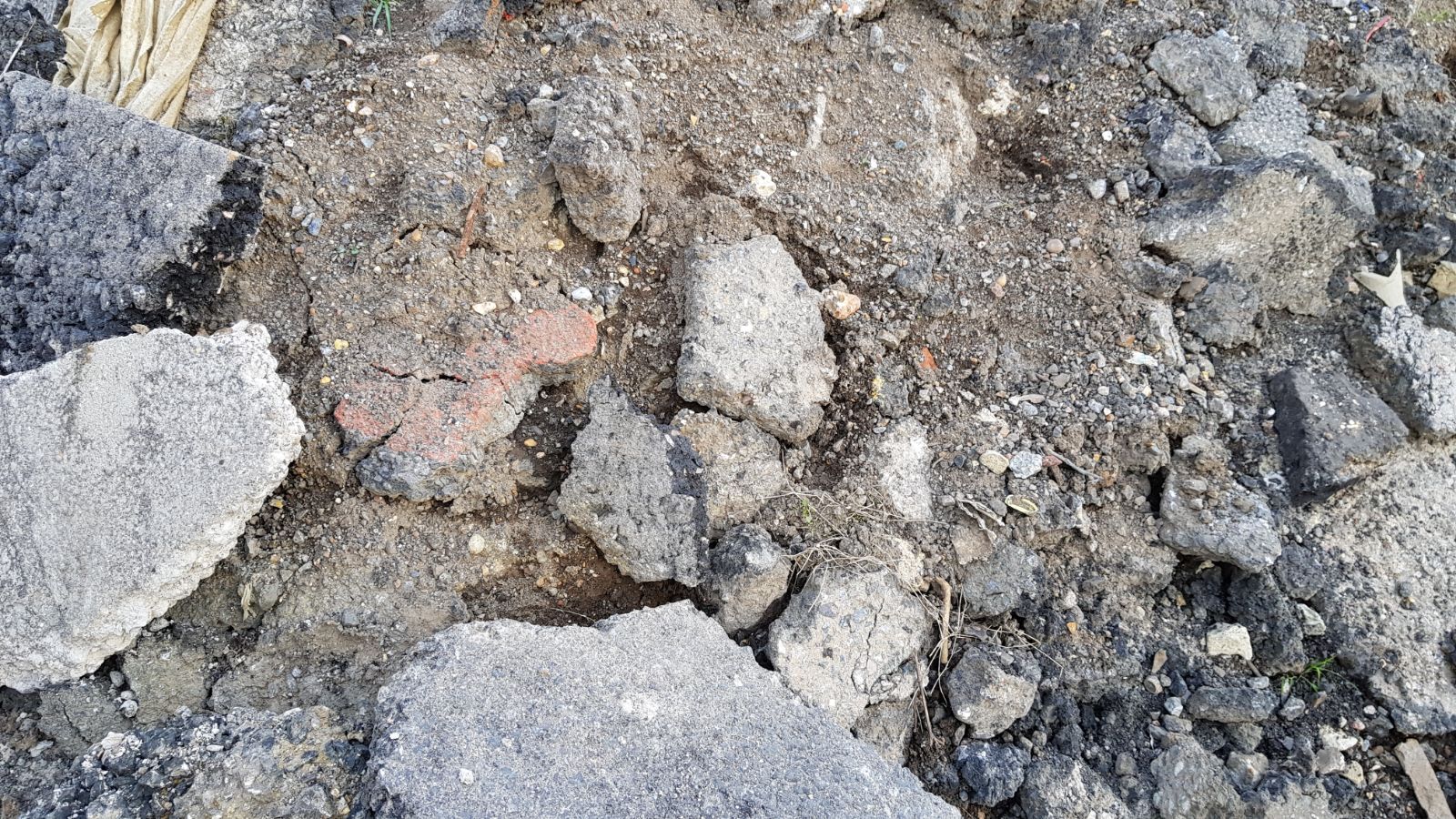 Hazardous Muck Away
Removal & Disposal of Non Hazardous and Hazardous wastes from site. Wastes contaminated with Hydrocarbons, Heavy Metals, Sulphates and Asbestos. This material is treated and disposed of at properly licensed facilities.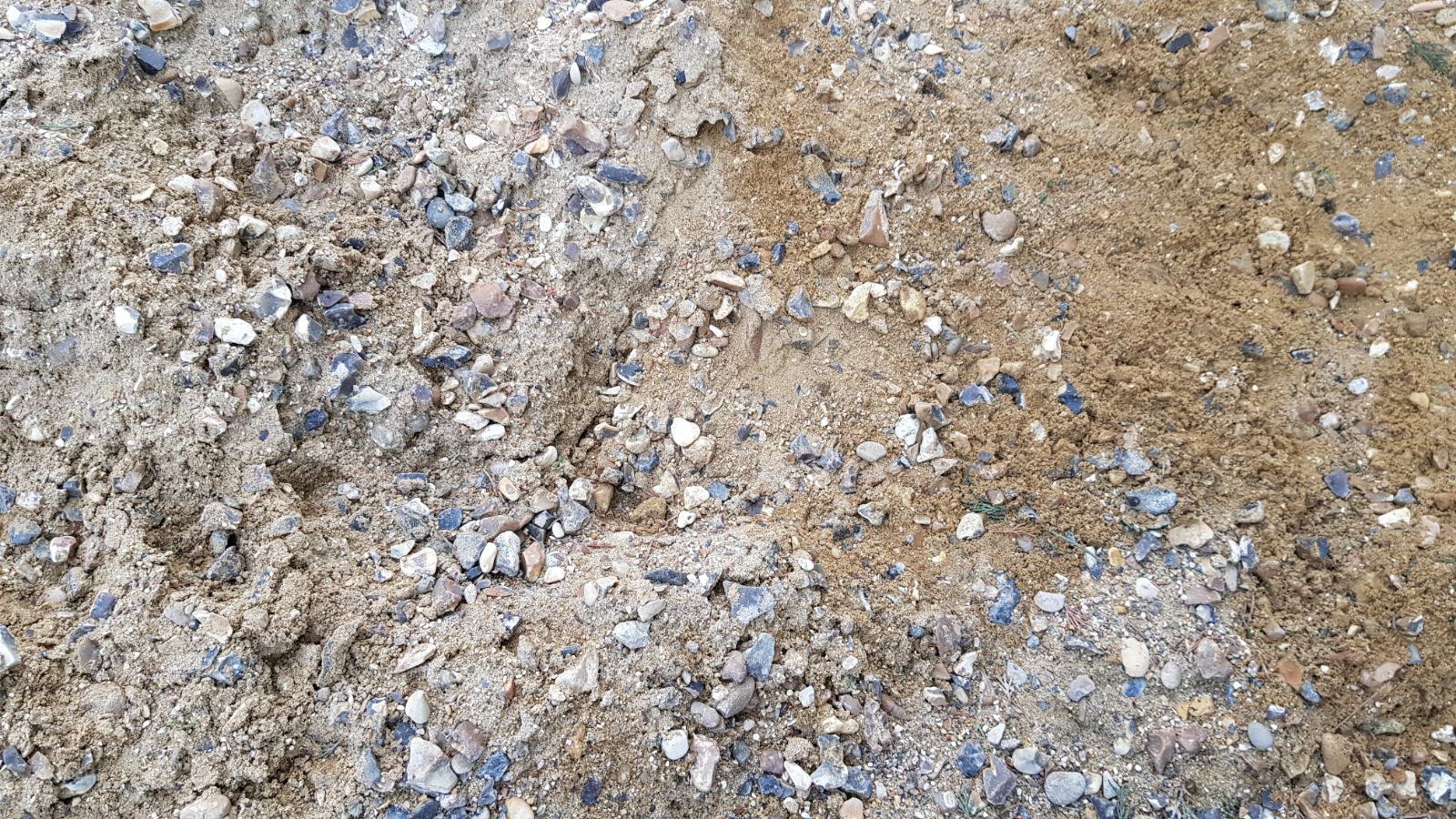 Aggregates
We supply the full range of loose aggregate. From Crushed Concrete (No Fines, Fines, 6F2, Type 1), Ballast , Shingles of all sizes, Reject Stone, Building Sands, Reject Sand, Limestone and Granite aggregates of all grades.
FLEET
Since the founding of the company in 1960, Norman Road Haulage has built up a modern fleet of 40 32-tonne DAF Euro IV tippers. All vehicles are tracked using state of the art telematics ensuring the best possible service for our clients.
All vehicles are equiped with all the safety equipment required to meet FORS Silver and CLOCS standards.
Our drivers are trained to meet the Safe Urban Driving Standard (SUDS) as part of our Silver membership of the Fleet Operators Recognition Scheme (FORS).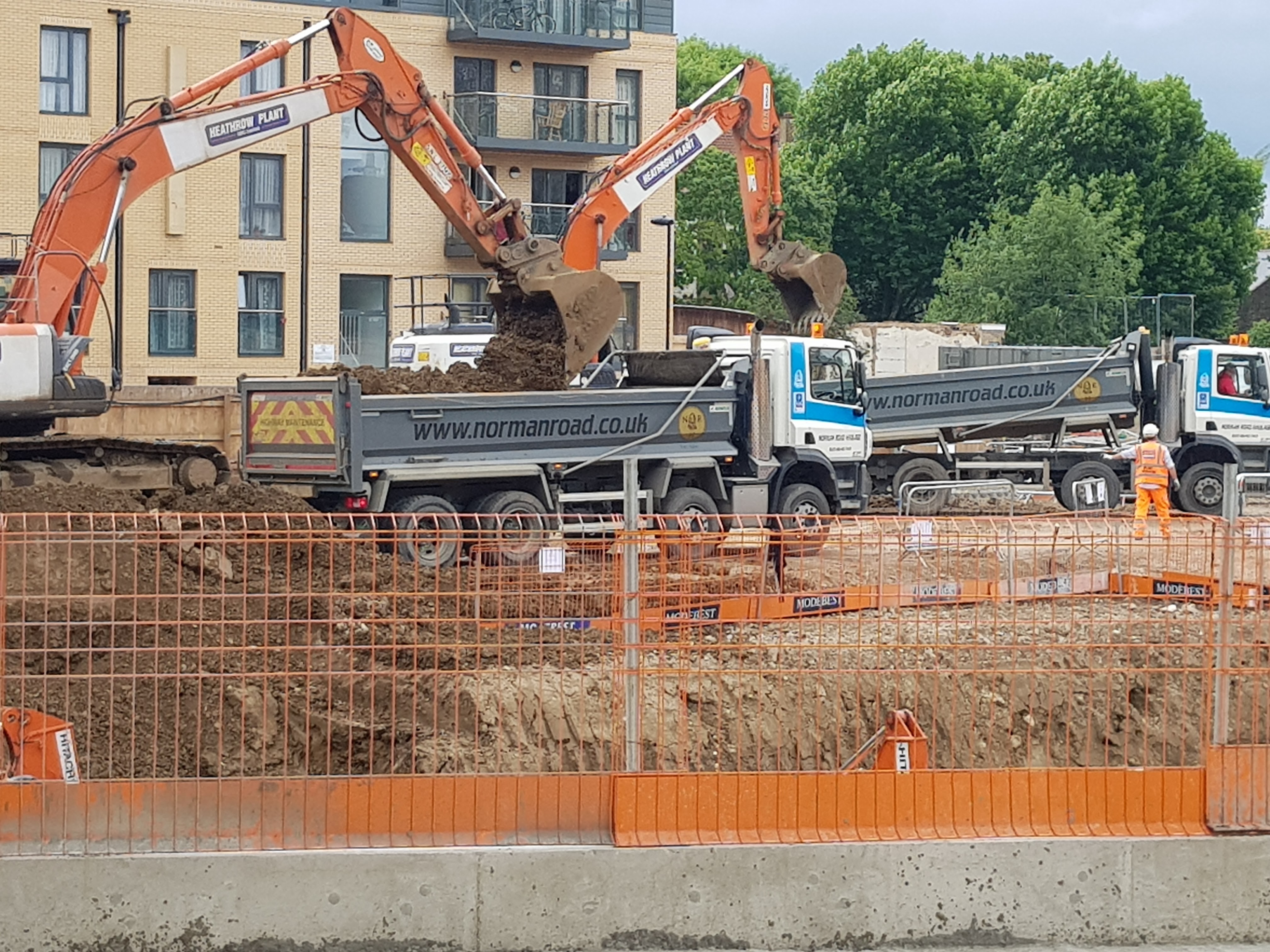 Loading of two Norman Road tippers.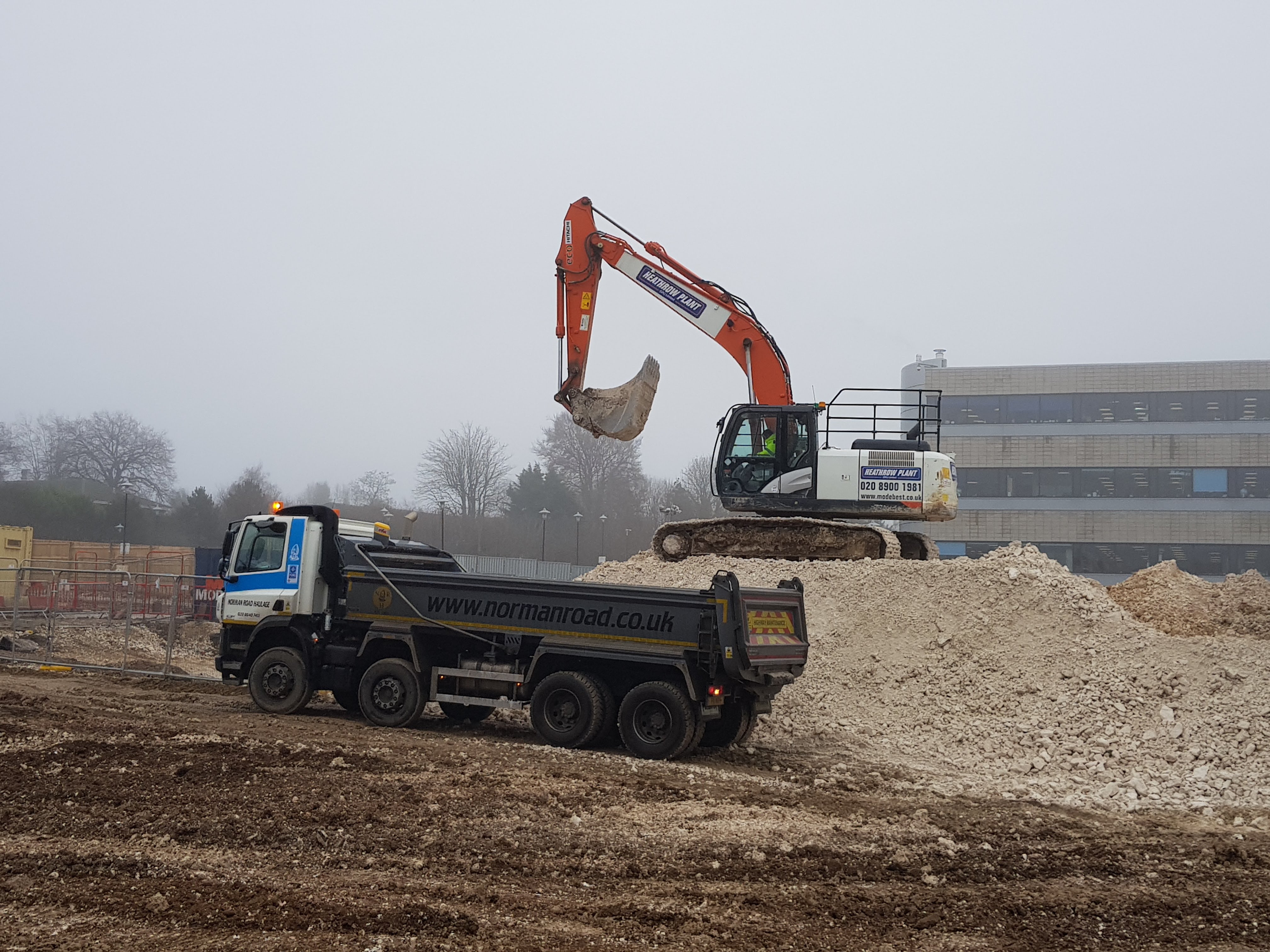 Norman Road tipper getting on it's load.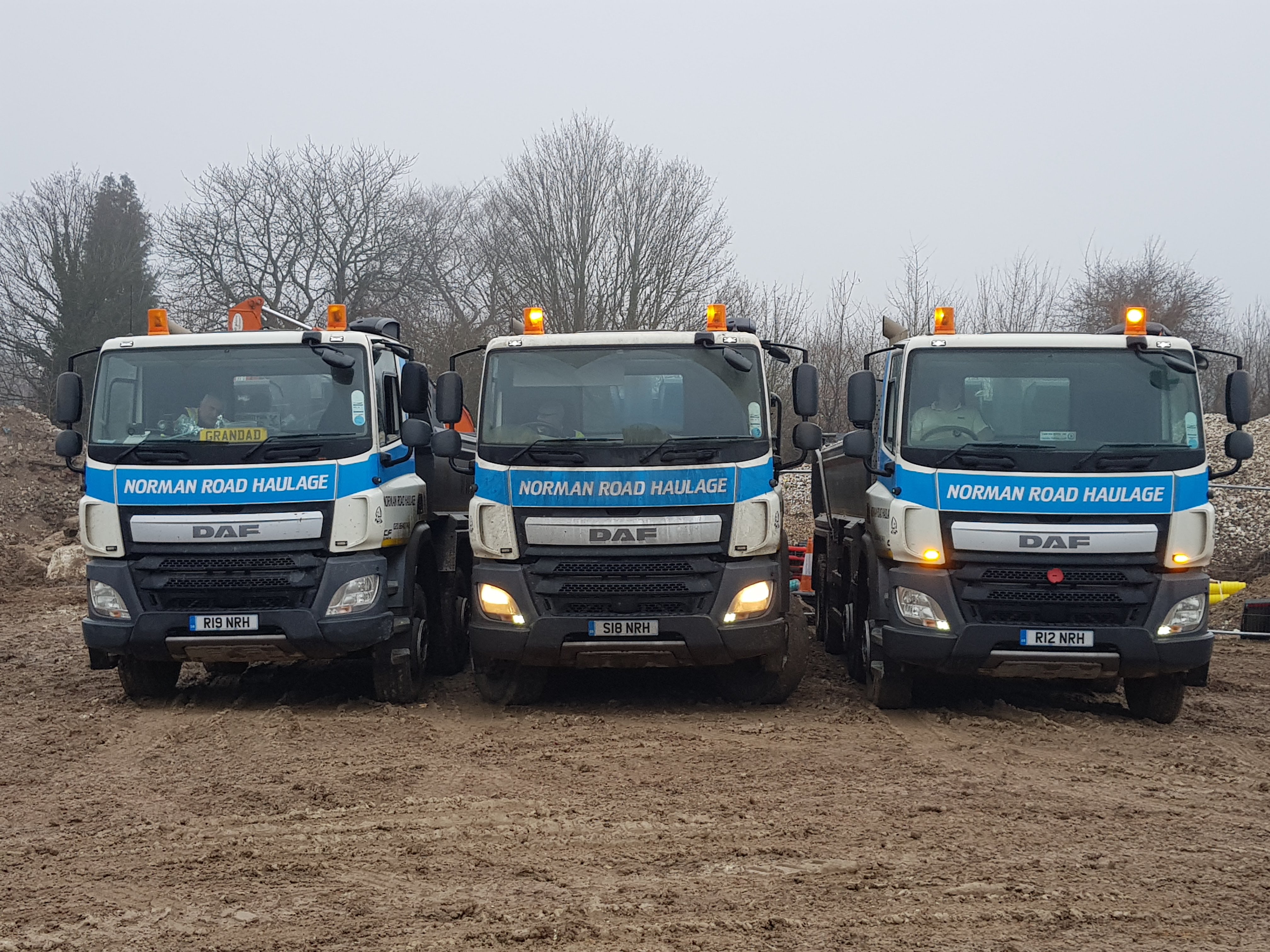 Three Norman Road DAF tippers.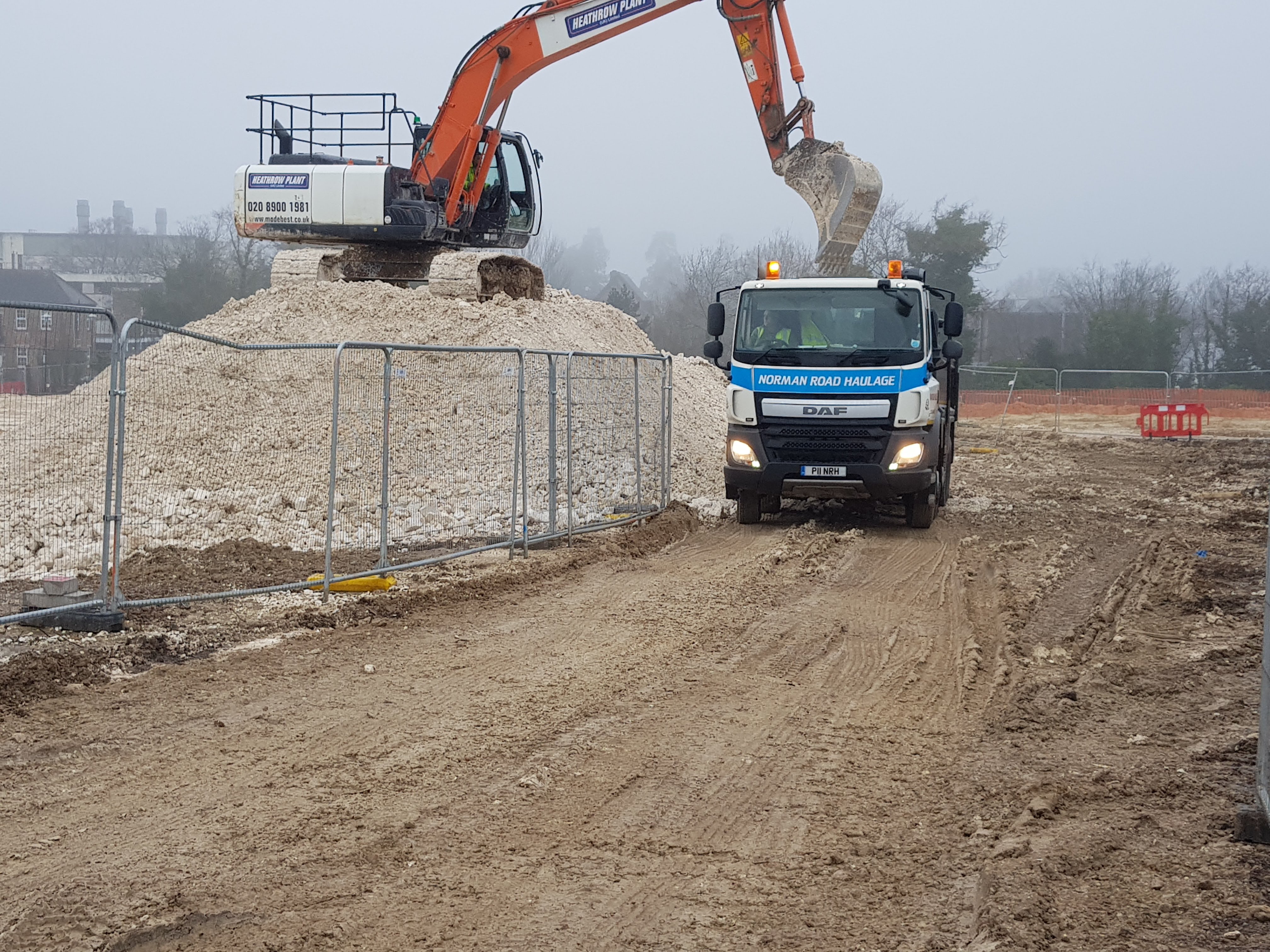 Norman Road DAF tipper being loaded.
CERTIFICATIONS
Here are our trade body certifications and insurances.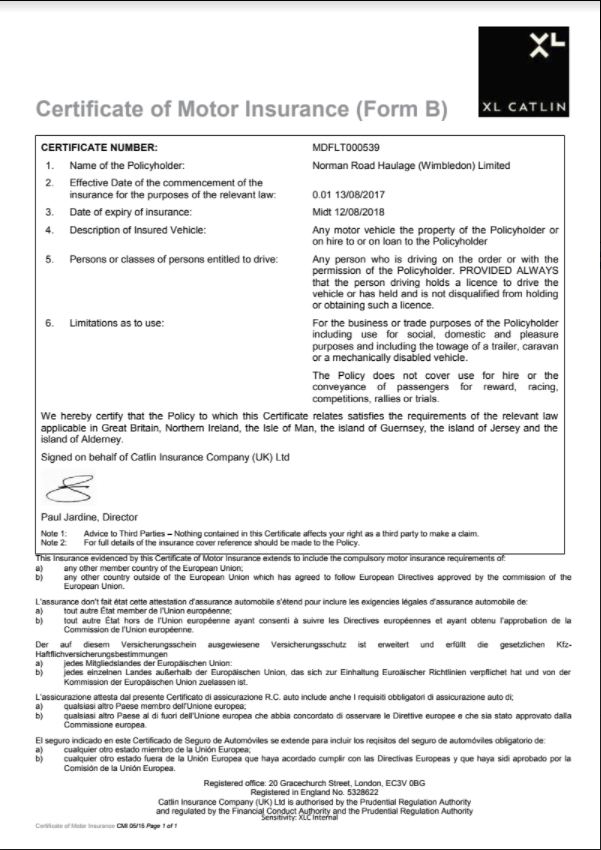 Fleet Insurance
FORS Silver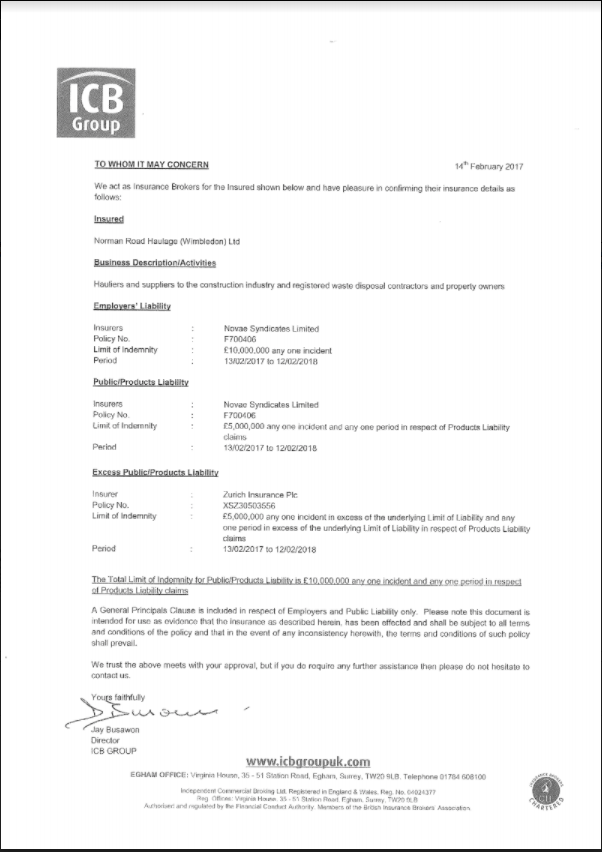 Company Insurance
HEALTH & SAFETY
Here are our Health & Safety Policies
We are committed to reducing, year on year, work related Road Risk and to this end we assess various risks and implement policies to keep our staff and the public safe from harm.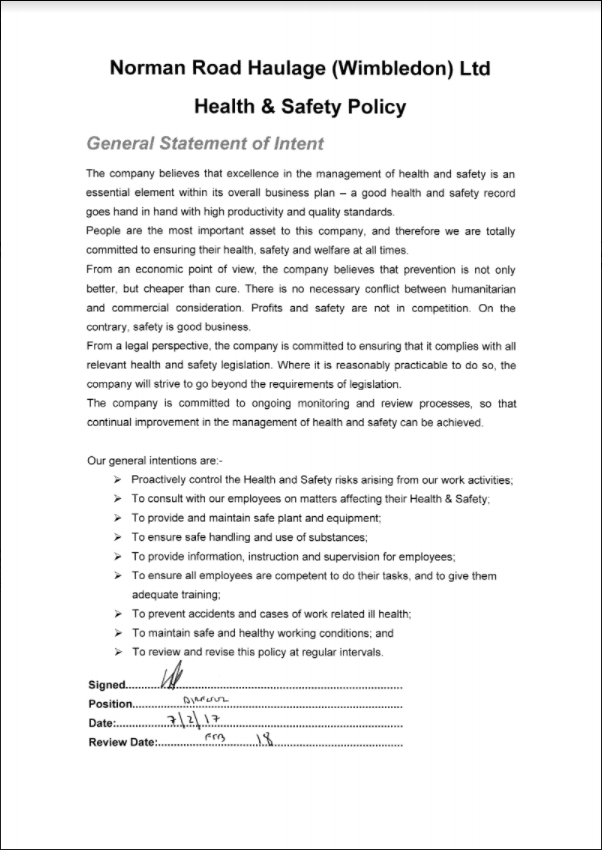 Health and Safety Policy